RJC Association Membership
How to Apply
Any trade association whose members are actively involved in the diamond, gold and platinum group metals jewellery supply chain is eligible to subscribe to become an Association Member of the Council. Association Members are not required to seek RJC certification.
Follow these simple steps to join:
Click on the image to download the Trade Association Membership Application Form
Submit the completed form to: applications@responsiblejewellery.com
The application form is reviewed
You will be contacted by the RJC Membership Coordinator who will explain the next steps
If you have any questions on the application process please email: applications@responsiblejewellery.com
Association Membership Fees
Association Membership fess are set annually by the RJC's elected Board of Directors. The current fees are:
| | |
| --- | --- |
| Currency | Annual Membership Fee Rates |
| Great British Pounds Sterling – GBP | £1,500 |
| United States Dollars – USD | $2,450 |
Association Member Benefits
Association Members enjoy the following benefits:
Access to materials to use in educational activities within the membership.
Access to information on emerging issues and challenges the industry is facing.
Ability to demonstrate leadership in consumer confidence issues to your membership.
A means to enhance your reputation in relation to business responsibility issues and to support the interests and reputation of your own membership.
A vehicle for developing practical solutions in consultation with industry, civil society and government.
Opportunities to benefit from the various on-going collaborations and engagements the RJC is involved in.
Access to RJC events – a great networking opportunity
Access to the RJC logo for use on your marketing material.
Opportunities to participate in RJC Governance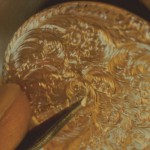 "Being able to produce a beautiful jewel, a fanciful jewel, a jewel with the right fineness is not enough anymore: we need to go further, by making and promoting an "ethical" jewel. Reaching an "ethical" objective is definitely not easy. Nevertheless, in comparison to many other businesses, our field has an important instrument at its disposal, a guide already laid  out: and I am of course referring to RJC standards. Thanks to RJC we have the possibility to today play a leading role in this process of change." Licia Mattioli, Confindustria Federorafi, Member since May 2010
Role and Commitment of Association Members
Support the Mission of the Council: "To advance responsible ethical, social and environmental practices, which respect human rights, throughout the diamond, gold and platinum group metals jewellery supply chain, from mine to retail."
Promote RJC Membership and compliance with the Principles and Code of Practices of the Council.
Educate your members about the ethical, social, human rights and environmental challenges that are faced by the diamond, gold and platinum group metals jewellery industry.
Educate your members about the RJC's Member Certification System.
Comply with the Antitrust Policy and Rules adopted by the Council in its dealings with the Council and other Council Members.
Comply with the Rules adopted by the Council for the use of its logo and intellectual property – an Association Member is not entitled to authorize its individual members who are not RJC Members to use the Council's logo or other intellectual property.