ISEAL Membership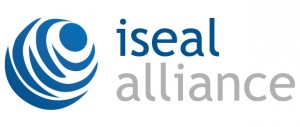 The Responsible Jewellery Council (RJC) has joined the ISEAL Alliance, the global association for social and environmental standards, as a Full Member. ISEAL members are leaders in their fields, committed to creating solid and credible standard systems that give business, governments and consumers the ability to choose goods and services that have been responsibly produced.
Voluntary standards and certification are increasingly important tools for businesses operating in complex supply chains. ISEAL was founded in 2002 by a group of pioneering sustainability standards systems, including the Fairtrade Labelling Organizations International (FLO), Forest Stewardship Council (FSC), and Marine Stewardship Council (MSC), Rainforest Alliance and Social Accountability International (SAI, owner of SA8000). It provides a forum for peer support for standards and accreditation organisations and develops internationally applicable good practice guidance that is a requirement for its members.
As a Full Member, RJC commits to ISEAL's mission and Code of Ethics and complies with ISEAL's Codes of Good Practice. Membership of ISEAL will help RJC continue to improve its standards development and implementation, and share experiences and ideas with other sectors. ISEAL Members are standards organisations that commit to transparency, co-operation and good governance and RJC is delighted to become part of this community.
Learn About Sustainability Standards
ISEAL have produced this two minute video to explain what are good practices for standard-setting in social and environmental certification systems. To view the video – Click Here
Links: