Pioneers, partnerships and progress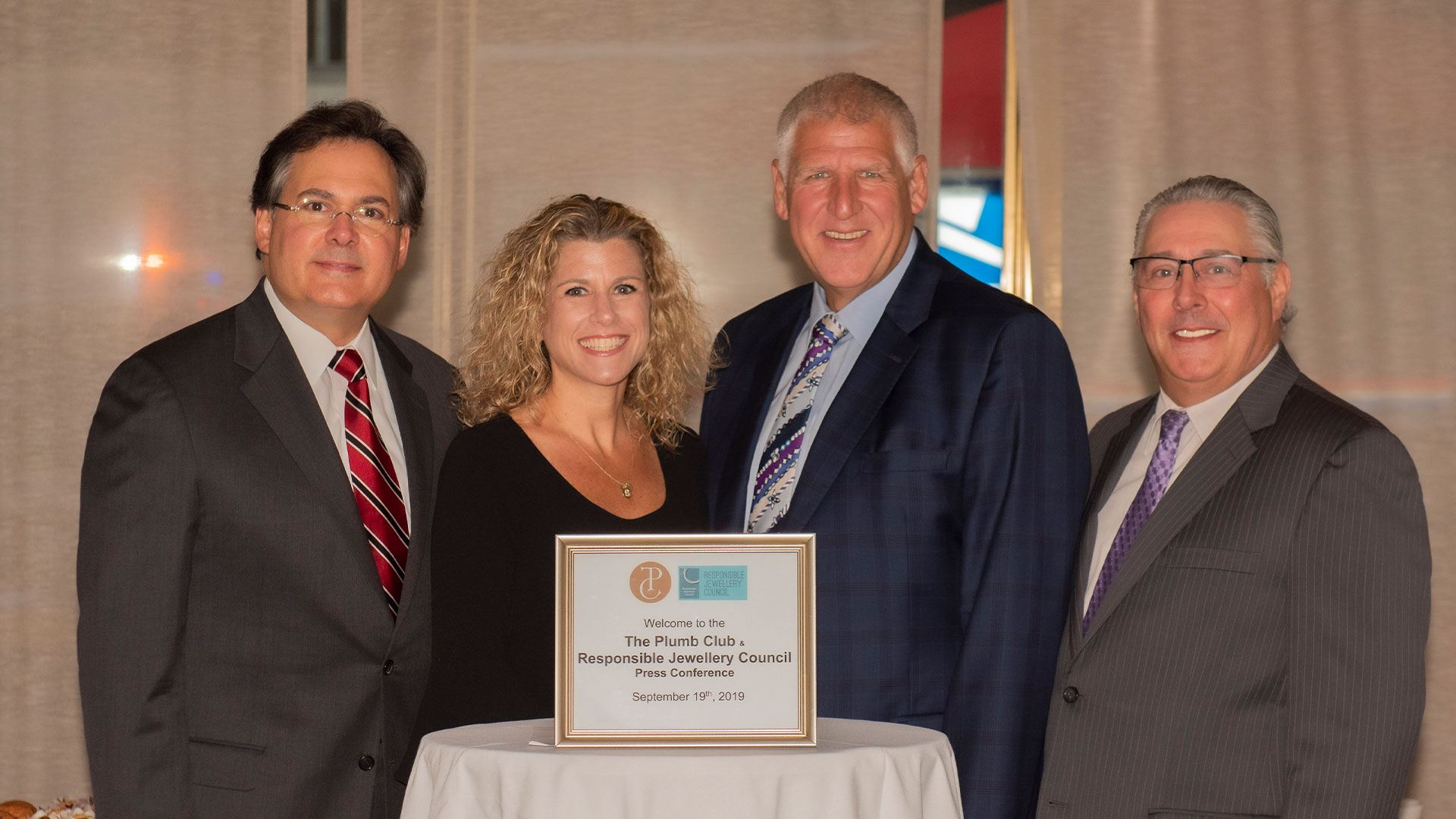 Founded in 1983 by a small group of distinguished manufacturers as a social club, The Plumb Club has evolved into one of the jewelry industry's leading supplier organizations.
Today, The Plumb Club is a unique coalition of leading, responsible and important suppliers spanning all facets of the jewelry, diamond and watch industries. The purpose of the organization is to connect its members and their customers and help shape the future of the jewelry industry. The Plumb Club's membership accounts for a significant percentage of the domestic fine jewelry market.
In a pioneering move on September 19, 2019, the Plumb Club announced that its members overwhelmingly voted to require all new and existing Plumb Club members to become Certified Members of the Responsible Jewellery Council (RJC). A current RJC association member, Plumb Club is the first organization of its kind to require its members to follow the RJC Code of Practices.
"Our new By-Law confirms the Plumb Club's vision of being a responsible supply side organization recognized for leadership, adding value, and positively impacting the jewelry industry," said Michael Lerche, Plumb Club President. "We strongly believe that any jewelry retailer who buys product from a non-RJC member is taking a very serious and unnecessary risk. Buying product from a Plumb Club member will greatly mitigate that risk."
"Having a standardized universal code of practices throughout our industry that the retailer, consumer and even our government, can rely upon to guarantee that these products are the most responsibly sourced and ethically produced in the marketplace is critical. Today, we call on the entire jewelry industry to support the Responsible Jewellery Council and work with us in finding a way for every supplier and retailer in our industry to become a member," he added.
During the most recent general meeting of The Plumb Club, held on January 10 during the 24 Karat weekend in New York, RJC Executive Director, Iris Van der Veken spoke to the membership of The Plumb Club, congratulating the attendees on their commitment to the industry.
Van der Veken said: "We would like to thank The Plumb Club for this inspiring partnership. A shift in mindset is required and the younger generation is leading the way. This is the era of action, accountability trust, and transparency. Our collective response is critical for future generations. We look forward to strengthening our collaboration with The Plumb Club to promote responsible business practices through the jewelry supply chain, from mine to retail."
The RJC and the Plumb Club are looking at other partnerships going forward that will continue to propel members and retailers towards greater responsibility in their businesses and throughout their supply chains. This includes activities that will build trust and confidence with consumers and how to support the global agenda of the United Nations Sustainability Development Goals, amongst much else.