Events Calendar
The RJC will host or participate in the following events over the next few months. Click on each event to learn more and register your interest.
Aug
9
Thu
2018
India International Jewellery Show (IIJS 2018)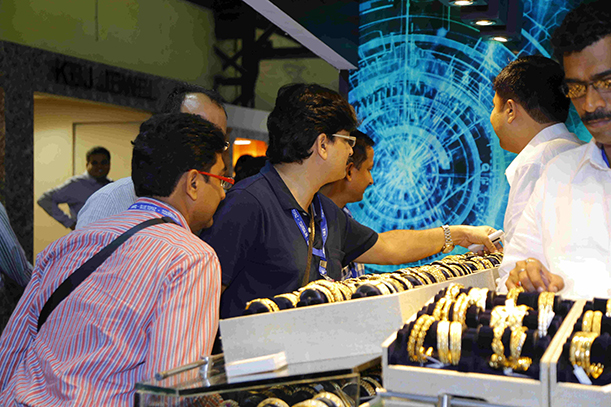 Organised by the GJEPC, this is an international trade fair that gathers the global jewellery industry in Mumbai, India. Please keep an eye out for news on the RJC's participation at this year's show.
Sep
12
Wed
2018
Hong Kong Jewellery & Gem Fair
Join us at the World's Number One fine jewellery event in Hong Kong!
Hong Kong, the world's premier trading hub for jewellery, is a free port where there are no duties or restrictions imposed on precious jewellery products or related materials. It is also the ideal springboard from which traders worldwide can venture out to the booming markets of mainland China and the rest of Asia.
The September Hong Kong Jewellery & Gem Fair, organised by UBM Asia, continues to attract key players in the world's jewellery industry, a hallmark of a truly successful fair. In 2017, the September Fair hosted a select group of over 3,690 exhibitors from 57 countries and regions. They occupied more than 135,000 square metres of exhibition space in two venues: the AsiaWorld-Expo (AWE) and the Hong Kong Convention & Exhibition Centre (HKCEC). The fair welcomed over 59,000 visitors from around the world. The attendance figure attests to the fair's position as a vital jewellery marketplace that every serious jeweller and connoisseur cannot afford to miss.
One Fair · Two Venues
Same Product · Same Location
This spectacular Fair occupies more than 135,000 square metres of exhibition space spanning two world-class venues – the AsiaWorld-Expo (AWE) and the Hong Kong Convention & Exhibition Centre (HKCEC). Product displays are according to category and tailored to buyer's purchasing needs. The AWE houses exhibitors of raw materials including diamonds, loose gemstones and pearls, while the HKCEC houses those exhibiting fine finished jewellery, packaging, tools & equipment.
A single event offers you the ideal networking platform
See global product trends, technology and ideas
The September Fair prides itself on being an effective networking platform where one can forge valuable personal contacts in an exclusive business atmosphere and discuss with key players the latest developments and trends in jewellery markets around the world. A series of exciting special events will be held throughout the September Fair, adding to the Fair's strong line-up of attractions.
Please visit http://exhibitions.jewellerynet.com/9jg/en-us/ for more information!
Sep
16
Sun
2018
JNA Awards 2018
Sep 16 @ 12:00 pm – 4:00 pm
Organised by UBM Asia, the JNA Awards champions best business practices in the jewellery and gemstone community by recognising and promoting companies and individuals that demonstrate outstanding leadership, innovative thinking, and sustainable and socially responsible strategies, with a focus on their contribution in Asia, and whose ideas and actions have made positive impact in the trade and communities.
The prestigious awards programme in 2018 is strongly supported by Headline Partners Chow Tai Fook Jewellery Group Limited, and Shanghai Diamond Exchange, Honoured Partners the KGK Group, Guangdong Gems & Jade Exchange, and Guangdong Land Holdings Ltd as well as received full support of business leaders and various government representatives.