2012 CoC
RJC 2012 Chain of Custody Certification
Watch the 2012 Chain-of-Custody training video:
Please contact training@responsiblejewellery.com for more information and any questions about the standards.
Downloads
The RJC 2012 Chain-of-Custody certification documents, applicable to gold and platinum group metals, can be downloaded below.  These documents can be used by interested companies to support the RJC 2012 CoC Certification process, or for general guidance about supply chain due diligence.
The RJC has management and control of all official translations. The official language of the RJC is English. In case of inconsistencies between the version English and any translated version, the English version will prevail. Please refer to the latest English version available below for reference.
 Original English documents:
Also available:  Download Frequently Asked Questions on Chain-of Custody Certification
For information on RJC's continuing work on chain of custody and diamonds, click here.
 French translations: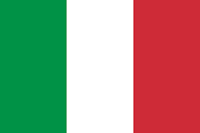 Italian translations:
//