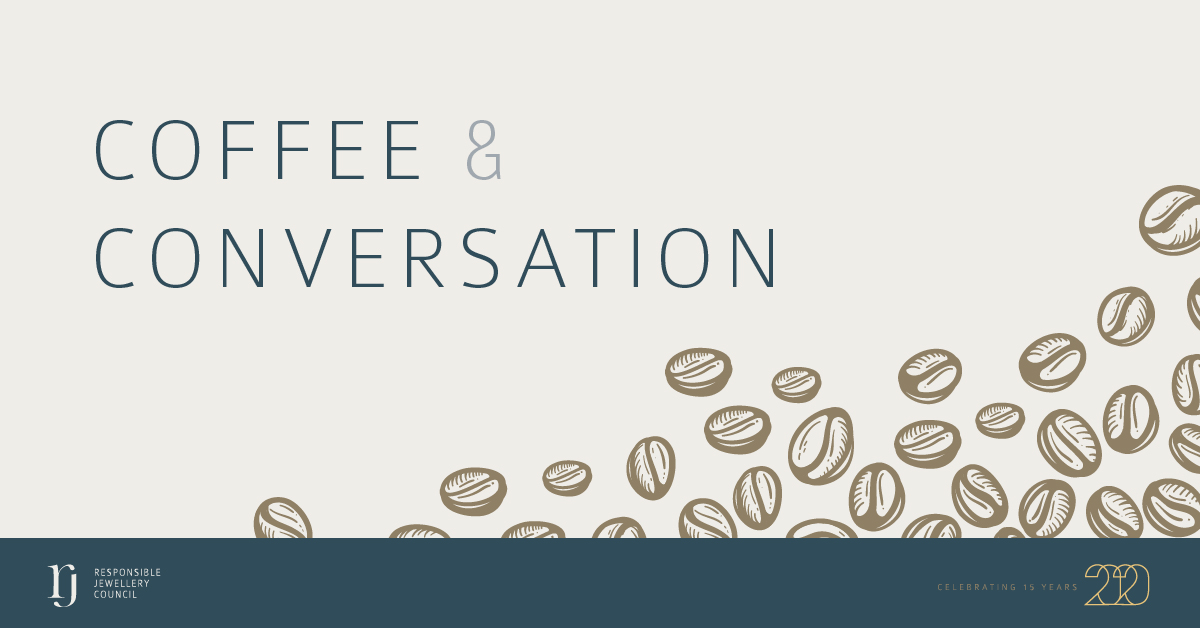 Coffee & Conversation
Welcome to RJC
Organised by: Responsible Jewellery Council
Date: Tuesday, 10 November 2020
Time: 8.00am – 9.00am GMT & 3.00pm – 4.00pm
Contributing to the Sustainable Development Goals (SDGs) has never been more critical. The SDGs are universally understood and provide an opportunity for businesses to show their commitment to a sustainable world.
In partnership with the United Nations Global Compact (UNGC), the Responsible Jewellery Council (RJC) is enabling this effort towards positive global impacts by the jewellery industry and has launched the RJC SDG Roadshow – a series of webinars for the jewellery and watch global supply chain.
This webinar, which focuses on implementing steps 2 and 3 of the SDG compass will:
Provide insight on how a company can define their SDG priorities
Explain how you can set your SDG goals
Showcase a real-life example from an RJC member company
Speakers:
Monica Vinader, Founder and CEO, Monica Vinader
Jessica Lobo, Global Goals Programme Manager, UN Global Compact
Daylia Brown, Membership Engagement, Responsible Jewellery Council
This is one in a series of SDG-specific events and we look forward to welcoming you!
Registration is now open.