https://www.imarcgroup.com/jewellery-market
The Responsible Jewellery Council was not involved in the creation of this content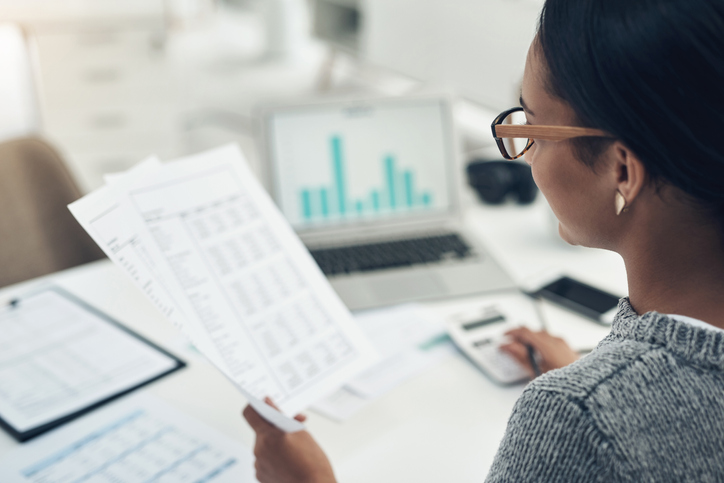 The global jewellery market is expected to exhibit a CAGR of 6.1% during 2022-2027. Keeping in mind the uncertainties of COVID-19, we are continuously tracking and evaluating the direct as well as the indirect influence of the pandemic. These insights are included in the report as a major market contributor.
Jewellery includes ornamental pieces, such as rings, necklaces, earrings, bracelets, brooches, pendants, and cufflinks, worn for personal adornment. It is primarily available in fashion, which is affordable and can be worn on an everyday basis, and precious variants. The precious Jewellery is often decorated with gemstones and made using fine materials and metals like gold and silver. Nowadays, due to the advent of new materials, such as plastics and Precious Metal Clay (PMC), and increasing knowledge about different coloring techniques among craftsmen, several manufacturers are offering Jewellery in a variety of styles.
Jewellery Market Trends:

The increasing purchasing power of individuals represents one of the key factors influencing the demand for fine and intricate Jewellery across the globe. Moreover, due to the emerging fast fashion trend, several manufacturers are offering fashion Jewellery made of plated alloys and crystal stones via online platforms. They are also focusing on digital marketing to convey information about their products, generate brand awareness among individuals and build a long-term relationship with existing customers. Apart from this, several international retail groups are acquiring local brands to reach a broader consumer base and expand their market share. Moreover, diamond Jewellery is gaining traction around the world as it acts as an excellent form of investment, which can be utilized in the future in case of inflation, market collapse, and bankruptcy. Due to the spread of coronavirus disease (COVID-19) and lockdowns imposed by governments of several countries, investments in diamond Jewellery are increasing to survive the changing market conditions.
Key Market Segmentation:

IMARC Group provides an analysis of the key trends in each sub-segment of the global jewellery market, along with forecasts at the global, regional and country level from 2022-2027. Our report has categorized the market based on product and material.
Key Questions Answered in This Report:
How has the global jewellery market performed so far and how will it perform in the coming years?
What has been the impact of COVID-19 on the global jewellery market?
What are the key regional markets?
What is the breakup of the market based on the product?
What is the breakup of the market based on the material?
What are the various stages in the value chain of the industry?
What are the key driving factors and challenges in the industry?
What is the structure of the global jewellery market and who are the key players?
What is the degree of competition in the industry?
Countries covered include: Albania, Algeria, Angola, Argentina, Armenia, Aruba, Australia, Austria, Azerbaijan, Bahamas, Bahrain, Bangladesh, Barbados, Belarus, Belgium, Belize, Bolivia, Bosnia and Herzegovina, Botswana, Brazil, Bulgaria, Cambodia, Cameroon, Canada, Chile, China, Colombia, Costa Rica, Cote d'Ivoire, Croatia, Cuba, Cyprus, Czech Republic, Denmark, Dominica, Dominican Republic, Ecuador, Egypt, Eire, El Salvador, Eritrea, Estonia, Ethiopia, Finland, France, French Guiana, Gabon, Gambia, Georgia, Germany, Ghana, Greece, Guadeloupe, Guatemala, Guinea, Guinea-Bissau, Guyana, Haiti, Honduras, Hungary, Iceland, India, Indonesia, Iran, Iraq, Israel, Italy, Jamaica, Japan, Jordan, Kazakhstan, Kenya, Kuwait, Kyrgyzstan, Laos, Latvia, Lebanon, Lesotho, Liberia, Libya, Lithuania, Luxembourg, Macedonia, Madagascar, Malawi, Malaysia, Malta, Martinique, Mexico, Moldova, Montenegro, Morocco, Mozambique, Namibia, Netherlands, Netherlands Antilles, New Zealand, Nicaragua, Nigeria, Norway, Oman, Pakistan, Panama, Papua New Guinea, Paraguay, Peru, Philippines, Poland, Portugal, Puerto Rico, Qatar, Reunion, Romania, Russia, Saudi Arabia, Senegal, Sierra Leone, Singapore, Slovakia, Slovenia, South Africa, South Korea, Spain, Sri Lanka, Sudan, Suriname, Swaziland, Sweden, Switzerland, Syria, Taiwan, Tajikistan, Tanzania, Thailand, Trinidad and Tobago, Tunisia, Turkey, Turkmenistan, Uganda, Ukraine, United Arab Emirates, United Kingdom, United States, Uruguay, Uzbekistan, Venezuela, Vietnam, Zambia, Zimbabwe.
59 MARKET RESEARCH CHAPTERS. SPREADSHEET CHAPTERS: Market Consumption – in US$ by Country by Product/Service by Year. Market, Financial, Competitive, Market Segmentation, Industry, Critical Parameters, Marketing Costs, Markets, Decision Makers, Performance, Product Launch.