All companies are our partners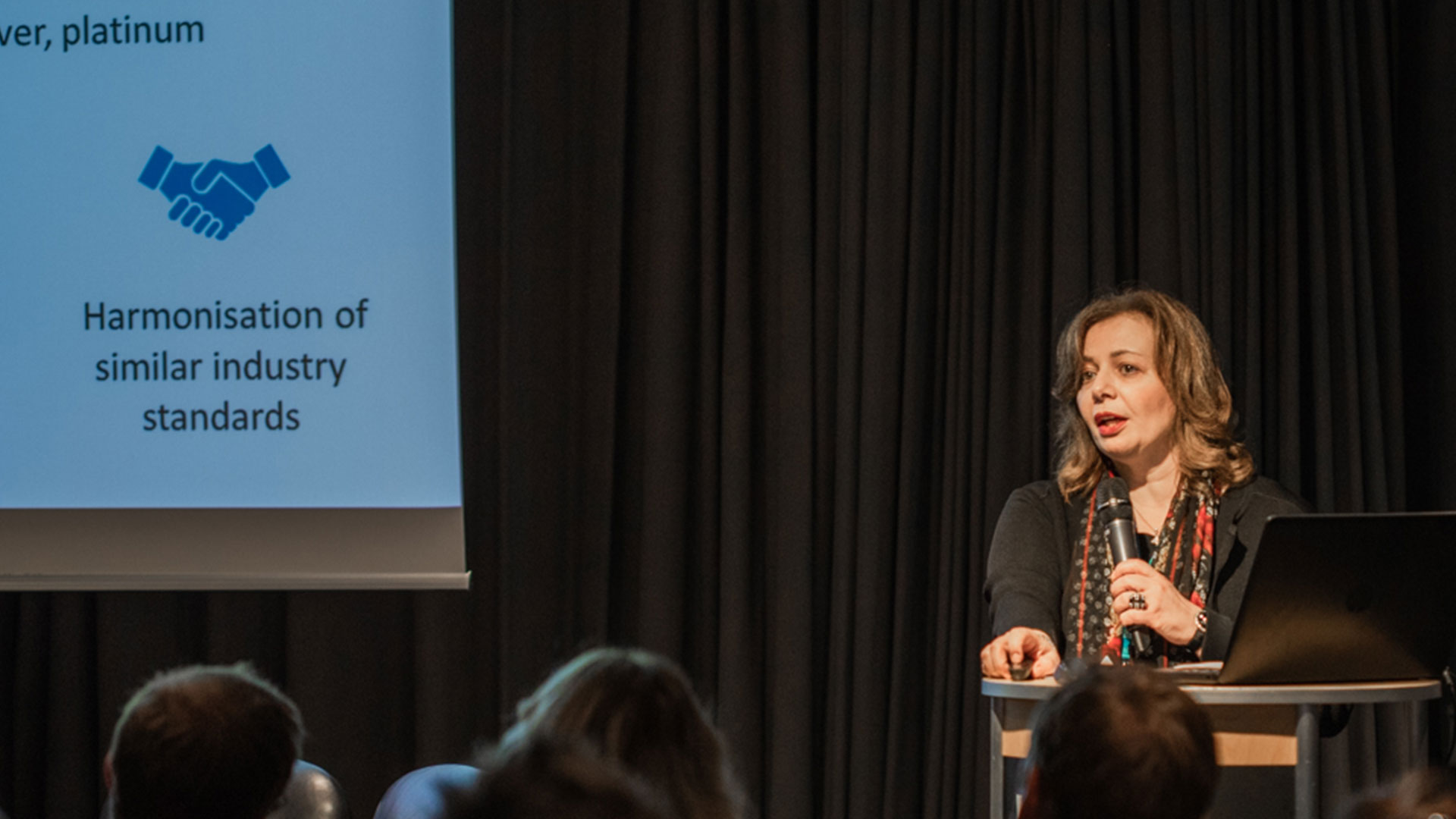 The RJC was founded on partnerships and partnerships remain at the heart of every single thing we do to this day.
Partnerships are critical to the growth of the RJC. Ever since our inception in 2005, we have striven to maintain an open, continuous and transparent dialogue between our members and wider network of stakeholders.
We actively participate in conversations throughout the industry, using our associations to engage with policy makers and cultivate better understandings of the issues facing our industry. These associations provide the RJC with an important platform to contribute to broader, industry-wide action on sustainable development.
We are guided by three key complimentary principles: materiality, Members First and a multi-stakeholder approach. Our priorities are determining what matters most to our members, understanding their needs and behaviours and maintaining a dialogue throughout.
We are very proud of the partnerships we've established already and look forward to making many more in the years to come.
The Natural Diamond Council joined forces with the Responsible Jewellery Council and many jewellery organisations to form the Jeweler Support Network in the United States and in the United Kingdom to provide assistance to local jewellery stores and retailers, many of which are family-owned for generations and who are particularly vulnerable during the COVID-19 pandemic. The Network will work to provide support and resources to local jewelers, as well as information for consumers.
Founded in 1983 by a small group of distinguished manufacturers as a social club, The Plumb Club has evolved into one of the jewelry industry's leading supplier organizations. Today, The Plumb Club is a unique coalition of leading, responsible and important suppliers spanning all facets of the jewelry, diamond and watch industries. The purpose of the organization is to connect its members and their customers and help shape the future of the jewelry industry. The Plumb Club's membership accounts for a significant percentage of the domestic fine jewelry market.
In September 2019, the Plumb Club became the first trade association to require its members to follow the RJC Code of Practices. This decision was reached after Plumb Club members overwhelmingly voted for all new and existing Club members to join the Responsible Jewellery Council.
United Nations Global Compact
The United Nations Global Compact, is the world's largest corporate sustainability initiative. Their mission is to transform the world through business.
As a non-binding United Nations pact, the Global Compact is a call to companies to voluntarily align strategies and operations with universal principles on human rights, labour, environment and anti-corruption, and take actions that advance societal goals.
In 2019, RJC launched the first of its kind partnership with the United Nations Global Compact (UNGC). Together, we are working to bring more companies in our sector along the journey to contribute to the SDGs and the 2030 Agenda. Education is mission critical in achieving this, and we are committed to collaborating with the UNGC, to raise awareness on how to progress towards
the SDGs.
ISEAL is the global membership association for credible sustainability standards. Members of ISEAL are committed to Credibility Principles and follow the Codes of Good Practice in setting standards, assuring compliance and monitoring impacts. Members include Forest Stewardship Council (FSC), Fair Trade International, Better Cotton Initiative, Aluminium Stewardship Initiative.
The RJC has been a full member of the ISEAL Alliance since 2012. We have invested significantly to ensure that we meet the ISEAL Codes of Good Practice and act as an advocate for promoting the credibility ISEAL membership brings within the jewellery industry.
The OECD is an international organisation that works to build better policies for better lives. Their goal is to shape policies that foster prosperity, equality, opportunity and well-being for all.
In 2013, the OECD Investment and Development Assistance Committees approved a long-term governance arrangement to enable a dynamic, demand driven implementation programme for the OECD Due Diligence Guidance for Responsible Supply Chains of Minerals from Conflict-Affected and High-Risk Areas (the OECD Guidance). The OECD Due Diligence Guidance provides detailed recommendations to help companies respect human rights and avoid contributing to conflict through their mineral purchasing decisions and practices.
Alliance for Responsible Mining (ARM)
The Alliance for Responsible Mining (ARM) is a leading global expert on artisanal and small-scale mining (ASM). ARM facilitates the empowerment of artisanal and small-scale miners, their organization and the adoption of good practices. ARM also creates voluntary standard systems for production and trade and supports the creation of responsible supply chains by implementing the CRAFT Code and Fairmined Standard.
Since 2011, RJC and ARM intend to be mutually supportive of developing and harmonizing their standards and their certification and assurance schemes. Additionally, they cooperate to encourage RJC members to engage with the artisanal and small-scale mining sector and take part in its transformation.
Under the RJC Chain-of-Custody Standard, gold produced by a Fairmined certified mining organization is recognized as a 'Eligible Material' for chain-of-custody sourcing. Also, according to the section related to risk assessment in the RJC Code of Practice Guidance document "sourcing from ASM producers that adhere to recognised ASM certification scheme such as Fairmined and ASM tool such as CRAFT Code will make it significantly easier and cheaper to assess and, where applicable, remediate identified risks".
SBGA / Better Gold Initiative (BGI)
The Swiss Better Gold Association (SBGA) is a non-profit association, started by Swiss businesses across the gold supply chains. The SBGA not only improves working and living conditions in artisanal small-scale mining communities but also facilitates the creation of responsible supply chains from ASM operations to the Swiss market. Since 2013, the SBGA partners with the Swiss State Secretariat for Economic Affairs (SECO) in the Better Gold Initiative for Artisanal Small-Scale Mining (BGI for ASM). The purpose of the BGI for ASM is to collectively turn ASM producers into a force for good by:
Providing technical assistance, capacity building and training
Channeling direct financial investment in environmental protection, mine safety & improving productivity
Facilitating fair business terms & an additional incentive for community development projects
Policy dialogue with Governments to facilitate an appropriate legal frame for the ASM sector