RJC Certification
The RJC has two standards against which are members can be audited and certified:
Concerns management systems – auditing the responsible business practices of member companies
Mandatory for all members (within two years of joining)
Concerns traceability and requires responsible business practices at each step in the jewellery supply chain
For members who work with precious metals only
Voluntary for members who wish to be certified
Got any questions?
The RJC has a dedicated Training Manager, Maria Mursell who is on-hand to help you understand the Certification journey and prepare for your audit. Simply call the RJC London office on +44 (0)207 321 0992 or click the button below to get in touch with her via email.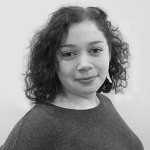 //