Code of Practices (COP) Certification & Documents
RJC Code of Practices Certification provides members evidence of their responsible business practices. These can be communicated to suppliers, customers and other stakeholders through the use of the RJC certified member logo, RJC Certificate itself, the members' webpage with their certification details, and being on the RJC Certified member list.
Certification against the RJC Code of Practices is compulsory for all RJC Commercial members within two years of joining RJC. Each RJC member's Certification status can be found via the members' unique webpage (search the members' name on our website to find it).
How do you get Certified? Here is an outline of the Certification journey: (Click on each section to learn more)
Which version of the Code of Practices (COP) shall I use?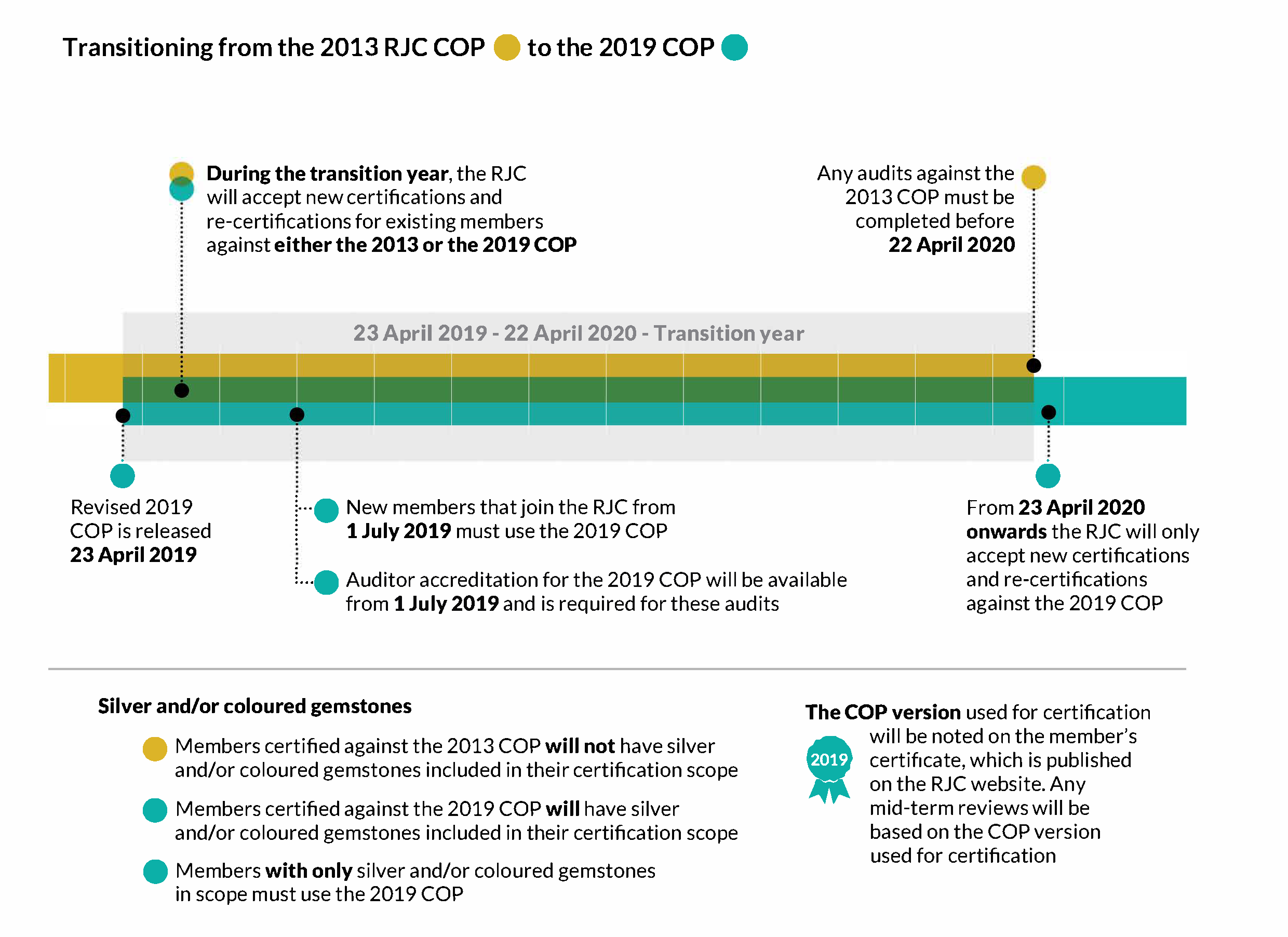 Document Download Centre
Code of Practices (COP)
Self-Assessment
Standards Guidance
Risk Assessment
Human Rights Due Diligence
Assessment Manual
Certification Handbook
Got any questions?
The RJC has a dedicated training desk to help you understand the Certification journey and prepare for your audit. Simply call the RJC London office on +44 (0)207 321 0992 or click the button below to get in touch via email.