Human Rights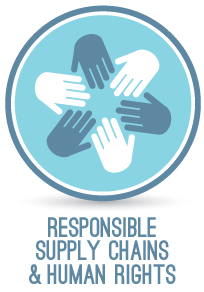 Human Rights (COP 6) have a new focus in the 2013 Code of Practices. In 2011, the United Nations (UN) Human Rights Council released the Guiding Principles on Business and Human Rights, to elaborate the UN Framework for business and human rights adopted in 2008. The UN's 'Protect, Respect and Remedy' Framework rests on three pillars:
State duty to protect against human rights abuses by third parties including business through appropriate policies, regulation, and adjudication
Business responsibility to respect human rights, which means to act with due diligence to avoid infringing on the rights of others and to address adverse impacts that are linked to their activities
Access by victims of human rights abuses to effective remedy, both judicial and non-judicial.
The 2013 Code of Practices incorporates the business responsibility to respect from the UN Guiding Principles on Business and Human Rights. The 2013 COP requires members to:
Have a written policy on human rights (COP 6.1a)
Carry out Human Rights Due Diligence process, at a scale relevant to the business (COP 6.1b)
Have a remediation process, where this identifies human rights impacts (COP 6.1c)
The Responsible Jewellery Council has designed a Human Rights Due Diligence toolkit to fulfill the requirements of the Code of Practices for a Human Rights Due Diligence process (COP 6.1b). Training modules on the toolkit and the Human Rights provision have been developed and can be found below.
More information:
UN Guiding Principles on Business and Human Rights – Download the UN Guiding Principles
Business and Human Rights Resource Centre – Jewellery – Visit page
European Commission – My business and human rights. A guide to human rights for small and medium-sized enterprises – Download guide